Revolutionary Journey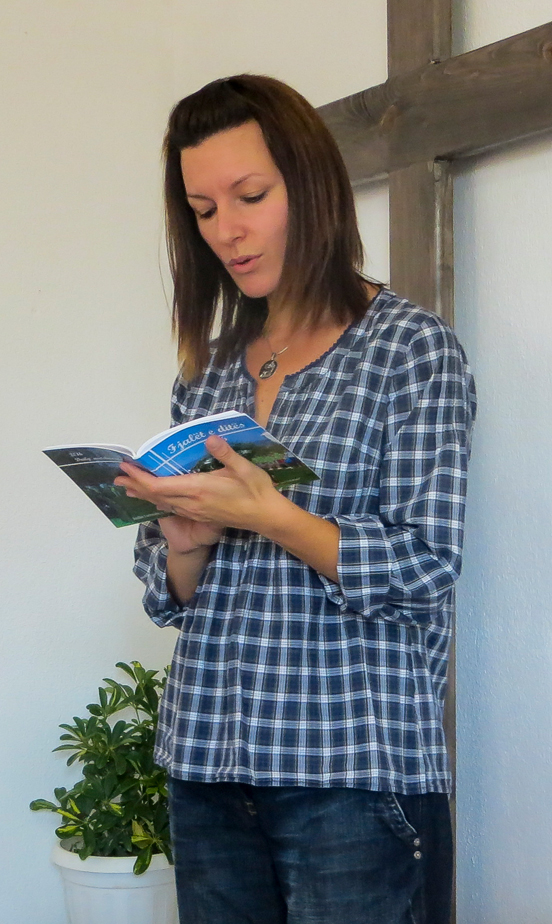 Dena leads service in Bathore,
Albania
.
Albania is a small country in the Balkan Peninsula with a rich religious history. Historically, there have been two traditional churches: the Albanian Orthodox Church and the Roman Catholic Church. Five centuries of rule under the Ottoman Empire encouraged conversion to Islam. Most recently, from 1944 to 1991, Albania was controlled by a communist government that outlawed all forms of worship. In 1967, the Head of State, Enver Hoxha, declared Albania the world's first atheist state. Preaching religion could result in imprisonment or death. 
With the end of communism in 1991, religion was allowed again and missionaries from Europe and the US began arriving. In 1993, Danish missionaries met with a group of women and their children in homes for Bible study, singing, and prayer. In that group was Dena Fortuzi and her mother. This group was the seed for what is now the Lutheran Moravian Church of Albania (Kisha Luterane e Moraviane e Shqiperise). It is supported by two worldwide evangelistic churches: The Moravian Church and the Lutheran Church. 
Over the years the church grew (approximately 300 members now), and in 2010 the church became a part of the Moravian Church European Province. Dena grew with the church and is now a leader of young people, a board member, and a leader in the church. Dena continues to grow, hearing a call to be a minister and then, after four years of prayer, taking steps toward that call.
In fall 2016, Dena began taking classes at Moravian Seminary as a distance learner.  As many do, she had first day jitters. She wondered how she'd feel. She was concerned she'd "feel like a stranger." Professor Craig Atwood immediately put her at ease, announcing, "Just so you know, in this class the answer to every question is 'Jesus.'" In spring 2017, Dena was awarded The Herman T. Frueauff Memorial Prize in Moravian History. She shares that she was excited to win the prize, but "it wasn't about the prize . . . it was about the whole journey."  
And the journey is ongoing. The Seminary has been working with leaders of the European Province to develop the academic program for Dena's Certificate in Moravian Studies to undergird her ordination. In addition, Dena receives financial support for her academic work from Seminary scholarships for international students and from the Home Moravian Church Albanian Task Force and the Moravian Unity Women's Board.
Dena shares that the Moravian Church will be the first church in Albania to ordain women, and that she is on the journey toward being the first woman pastor ordained in Albania: "I will be strong because I have a strong God."  

Video Transcript
"Last fall, I started studying Moravian theology in Bethlehem in Pennsylvania at the Moravian Theological Seminary and I was a distance learner. 
I was very worried before the first class because, of course--a new experience, I didn't know how I would feel. I was concerned of feeling a stranger, yeah. But again God helped me overcome this concern. Because during the first class, Craig said, "Just for you to know, the answer in this class is always Jesus." So this was enough to make me overcome the worry and since that day I have been looking so much forward to every coming class. 
This spring, I studied Moravian History, again with Professor Craig Atwood, and to my surprise and great happiness also, I was awarded the best student prize in Moravian History. It was a real surprise. And it was not about the prize, but it was about the whole journey because it has been a great experience. It has been touching, it has been . . . In terms of knowledge, I have I feel so much grown. And this year has contributed so much for my spiritual growth. And I will always be so thankful to Craig Atwood because he has been amazing in the way that he transmitted me both knowledge and what I had need for in terms of answering my call of becoming a minister.
The Moravian Church is a living church and I know this by now.  It's not that I didn't know this before a year ago, but I now know for sure. It is a church that inspires me, a church that gives me motivation and it is there that I find myself."