Alumni
Support giving campaigns. Come to reunion events. Attend lectures. Staying in touch with and involved in Seminary activities helps continue the experience of community.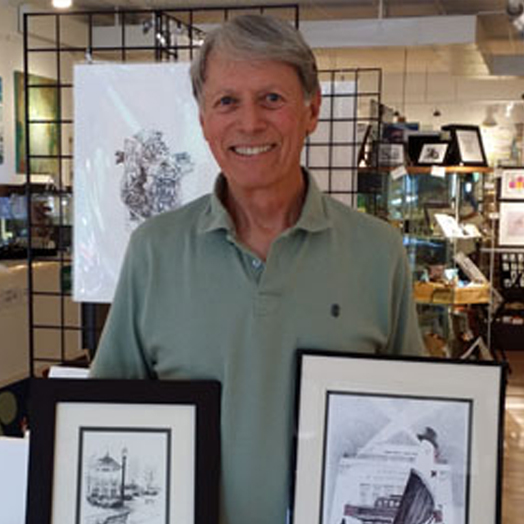 Alumni & Friends in action
Bill Needs of Marietta, GA was inspired by the 2017 Moravian Roots tour to sketch historic Moravian sites and events with commentary. It wasn't until retirement that he became interested in drawing, discovering this hidden talent. As Bill states: "I don't know where this artistic gift is taking me. All I know is, it's a fantastic journey!" Prior to retirement, Bill spent 25 years as a rehabilitation counselor with Big Brothers of America. His gallery and blog are at billneeds.com.